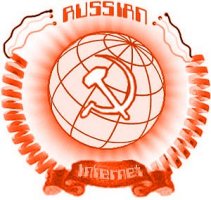 Links to the other related sites
1. Soviet Retro Music
Big children chorus Official site
A good site, has manu children's songs but has a significent disadvantage: poor hosting and as, result, download problems. - Russian only
Virtual Retro Library
A very good site about Retro music. Recommended to see! - Russian only
Vitamine's favorite songs
Vitamine's home page has a few good songs - Russian only
"Musical Archive"
A big catalogue of old grammophone records - Russian only
"World of the Italian Opera"
A good, interesting site. Has many records in mp3, italian operas as well as russian operas. - Russian only
"When we'll be given order by comrade Stalin!"
An interesting ukrainian site. Has a lot of interesting records. Recommended to see! - Russian and English versions
Official site of Alexandra Pakhmutova
The side of the famous russian composer has many records in RealAudio - Russian Only
Pesnyary.Com
The official site of the famous Soviet group of the 70-s: "Pesnyary" - English and Russian
Soviet anthems
This Norwegian site has a fine collection of russian anthems including many versions of "The Internationale" on different languages. - English, Russian and Norwegian
Site "Nostalgie"
A lot of Soviet Retro music (Non-political) can be found here. - Russian only
Arbeiterlieder
On this site of our German comrades you can find germal socialist and labour songs. - German
Harchikov.Ru
Some modern communist songs - Russian only
2. Leftist movement
AKM - Red Youth Avangarde
A site of a yout revolutionan organisation - Russian only
Anpilov.Com
Personal site of leader of the "Worker's Russia" V. I. Anpilov
Left.Ru
A big informational left site has both English and Russian versions.
Russian patriotic library
Has many books of different authors - Russian only
For Stalin!
A big, very informative site about I.V. Stalin and Stalin's epoch. Site has a big library on the topic
Newspaper "Zavtra"
Official site of the Alexander Prokhanov's newspaper
iskra.narod.ru
Home page of the A.Meller "Resistance" has some modern patriotic songs. - Russian only
CPRF.Ru
Official site of the Communist Party (CPRF) - Russian only
RPK: offocial site
Site of the Russian Party of Communists
Newspaper "Soviet Russia"
Very popular russian socialist newspaper. - Russian only
Communist youth of Russia
Official site of the Communist Youth Organisation (SCM RF) - Russian only
CCCP
A small site about USSR - Russian only
3. Miscellaneous
RusLang.com
Learn all about Russia: its history, culture and language. RusLang offers a variety of language lessons and exercises, as well as general information about Russia - its population and geography. Also, you will find a dictionary, encoding converter, photo gallery, library and more.
Atheism.Ru
Good site about atheism and anti-religious propaganda. Those, who believe in God, Allah, Iegova, Budda, Krishna or other gods MUST visit it. - Russian and English
Military History Forum
A lot of historical info. Mostly in russian.
Moscow Air Institute Symbolics
Here are some versions of the "Air march" (March of Stalins Air Force)
"Sceptic" information portal
Those, who are interested in UFO, "bioenergetics", "highest mind", religion, sorcery, magic or anything like that can find many interesting here...
Want to add link - write a letter here